Little Treasury has available a large inventory of loose diamonds of every shape and quality level. Feel free to browse our loose diamond database to select the stones of your choice. Call or come into the store so that one of our experts can help you select a beautiful mounting from our wide selection.
Explore our loose diamond database!
Born from passion, Gabriel & Co. sets the standard for impeccable artistry and technology. Designed with superior taste, style and craftsmanship to celebrate those special moments of life and love. Their dedication to producing only the most visually captivating designs with extraordinary attention to detail, make Gabriel & Co. the perfect choice for your engagement ring and wedding bands.
Also available are exceptional anniversary bands, ring jackets and fun stackable rings. Created with the highest standards that include only the finest materials such as ethically earth mined diamonds and gemstones, 14K yellow, white or rose gold and platinum.  Men's wedding bands are also now available with a wide range of choices for the groom to complement his style. 
OUR TOP 10 FAVORITES
OTHER POPULAR STYLES!
A diamond's beauty is revealed when it is impeccably proportioned and faceted. A diamond cutter's talent truly shows when a diamond is flawlessly cut and exhibits spectacular light, fire, and scintillation. Hearts on Fire selects the most exquisite diamonds and has perfected their cut to such a degree that a Hearts on Fire Diamond is now coined the Worlds' Most Perfectly Cut Diamond. Wearing a Hearts on Fire diamond is synonymous to wearing extraordinary brilliance, intense sparkle, and beautiful femininity. 
Here at Little Treasury Jewelers, we LOVE Simon G! It is an iconic staple brand for us as it symbolizes timeless beauty and enduring love. The collections go from classic, to exotic, and everything in between! This world renowned designer has won many awards for his unparalleled creativity and attention to the most minute detail.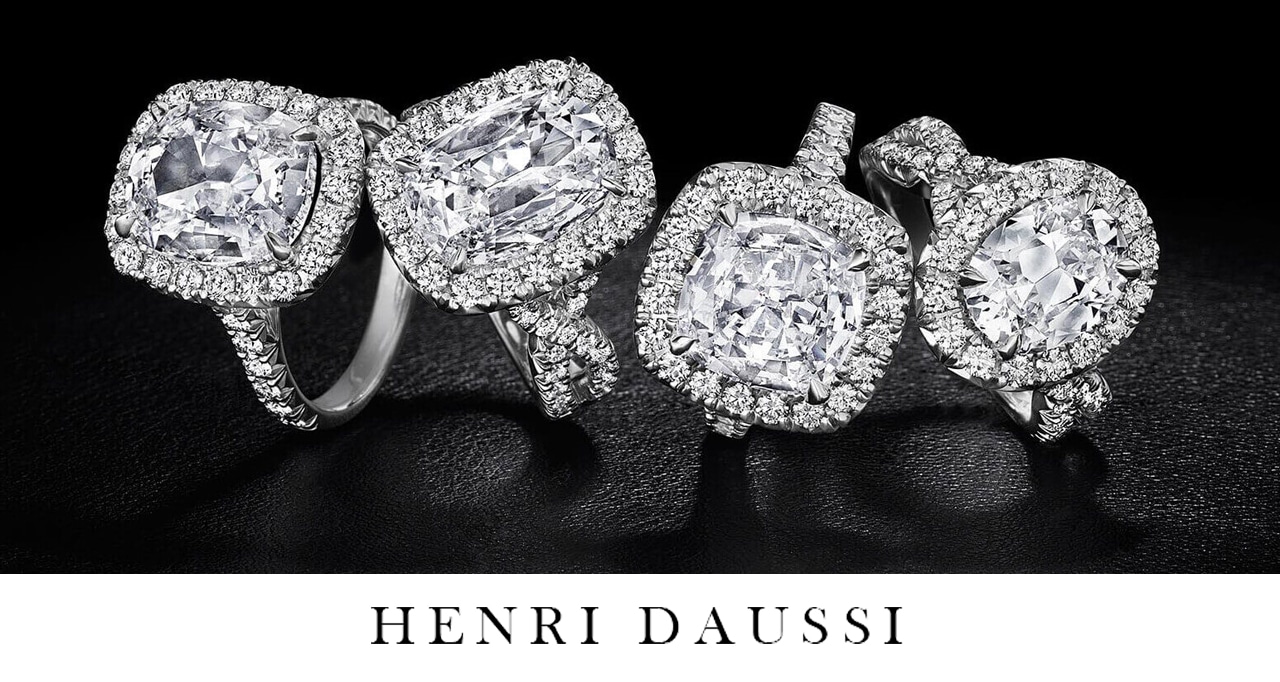 Your love is a work of art, years in the making.
Celebrate it with an engagement ring that matches your brilliance!
Antwerp, the World's Diamond Capital. Only the best, as Little Treasury Jewelers' founder Linda Hammalian would insist, only the best quality for our clients. Not only does Henry Daussi deliver on quality, but this designer brings with him a heritage of diamond cutting and jewelry making that is unparalleled and three generations deep.
With sublime artistry, precise diamond cutting, and a keen eye for beauty, Henri Daussi creations are crafted in 950 platinum, 14 or 18 karat yellow, white, and rose gold. All the diamonds are hand selected and closely scrutinized; only perfectly cut diamonds are deemed worthy by Antwerp to be set in a Henri Daussi Signature design.
Spectacular engagement rings, timeless wedding rings, dazzling earrings, and mesmerizing pendants are all available to you at Little Treasury Jewelers. We love quality, we love beauty, and above all, we love our clients. Little Treasury Jewelers is a proud authorized dealer of Henri Daussi because they share our passion. We can't wait to share it with you!